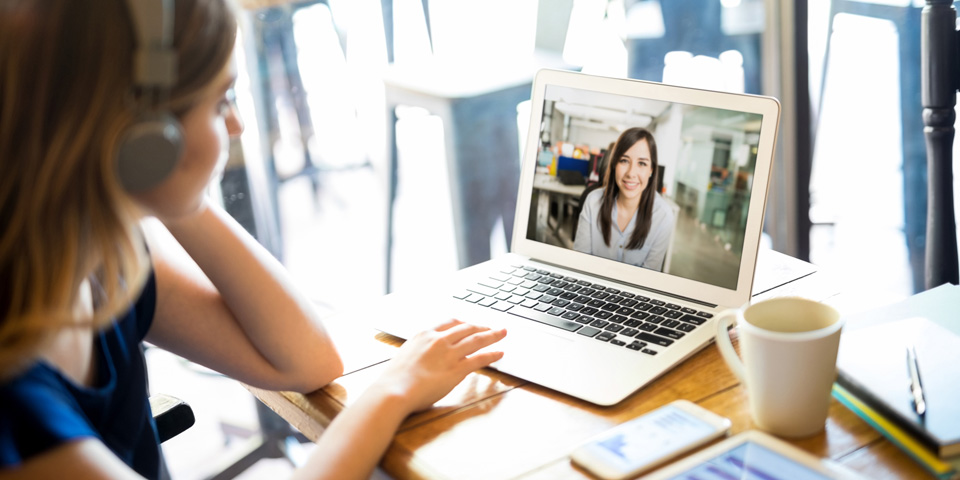 Work in your home office and on the road, hold web meetings and video conferences, and teach online. On this page you will find all the information you need. Just choose your topic.
If you have any further questions, please do not hesitate to contact us for advice & assistance.In light of the above, we would like to remind you not to take any desktop PCs into your own home office independently and unannounced. Please discuss this with your responsible ITSC or CV, who will also be happy to advise you on sensible alternatives.
Secure connection (VPN)
Some internal university resources (e.g. network drives, SAP tools) can only be accessed via a secure VPN connection. VPN also allows you to access external resources that are otherwise only accessible from the university network (e.g. online journals, UB catalogue queries).
Email
You can use your e-mail account at the University of Basel via the usual e-mail apps as well as via the web browser. Among other things, you should have access to your e-mails in order to receive invitations for web meetings and online courses.
Network drives
For information on accessing your network drives, contact your IT Service Center (ITSC) or Computer Officer (CV).
Filetransfer
One way of sending larger files is to use the SWITCH file sender.
SAP
To use certain tools (e.g. SAP GUI) you need - in addition to a secure VPN connection - access via Remote Desktop Service (RDS).
Telephony
The voice network of the University of Basel offers you good possibilities for the integration of your remote office - among other things by means of an option to redirect your Uni Basel telephone to voicemail or your own telephone as well as by the use of a Jabber headset.
Chat
For chatting, the tools Jabber or ZOOM can be used, for which you will find corresponding information on this page. All of them offer a corresponding function.
Digital meetings
Digital meetings or telephone and video conferences are best conducted with the tool ZOOM, which the University of Basel has licensed.
It allows both video and audio-only conferences, offers a text chat feature, the sharing of media content (screen, documents, applications, whiteboard, videos), the ability to record meetings, personal rooms for ad-hoc meetings and end-2-end encryption.
Online teaching
For lectures and seminars, the most suitable tool is ZOOM, which has been licensed by the University of Basel.
ADAM also provides a platform on which files and links can be made available on the web. Here you can upload lecture notes, set up internal seminar workspaces and forums or exchange assignments and seminar papers.
We recommend that students use SWITCHmeet, an application for holding online video conferences in smaller groups. The use of Google Chrome or Chromium is recommended.
Safety information
When working remotely, there are several security issues to consider to protect yourself and the university from potential harm.