Most important rules of conduct for you
Never send sensitive data such as passwords, PINs, TANs, etc. via e-mail.
Check links to login pages very carefully.
Handling by IT Services
If IT Services sends you an e-mail with a link to a login, this will be accompanied by a note to check links carefully.
If IT Services receives a phishing e-mail from you, they will then initiate necessary measures to prevent further distribution of this e-mail, among other things.
Due to the sometimes high volume of forwarded e-mails, you will not receive a reply to reported phishing e-mails.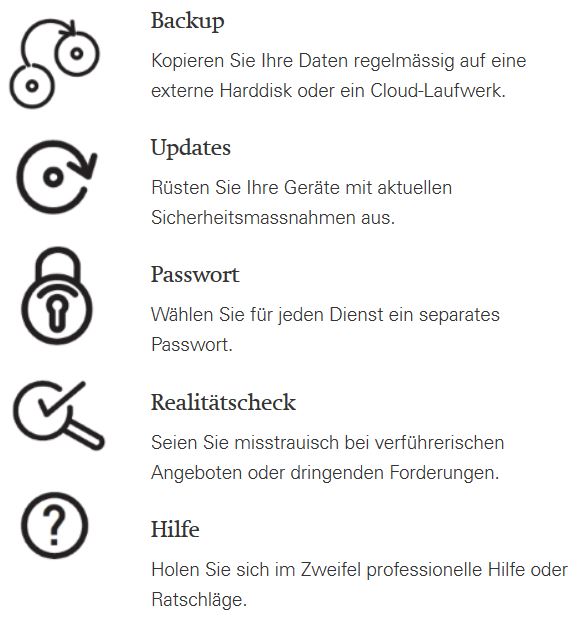 Caution is the mother of the email account
Don't be put off by urgent demands or tempting offers via email.
SHOW ANSWER
SHOW QUESTION
If you don't honor the backup, you're not worth the data.
Better to have a backup and never need it than to have no backup but need one.
SHOW ANSWER
SHOW QUESTION
Trust is good, backup is better
If everything goes wrong, a backup can save the day.
SHOW ANSWER
SHOW QUESTION
Do I notice a malware on my computer?
Rather not! A good malware is of best use to its inventor if it is active on a computer for a longer period of time without being detected. Only then can the computer be misused for illegal purposes. Malware that massively impairs computer operation is now rather rare and is usually based on programming errors.
SHOW ANSWER
SHOW QUESTION