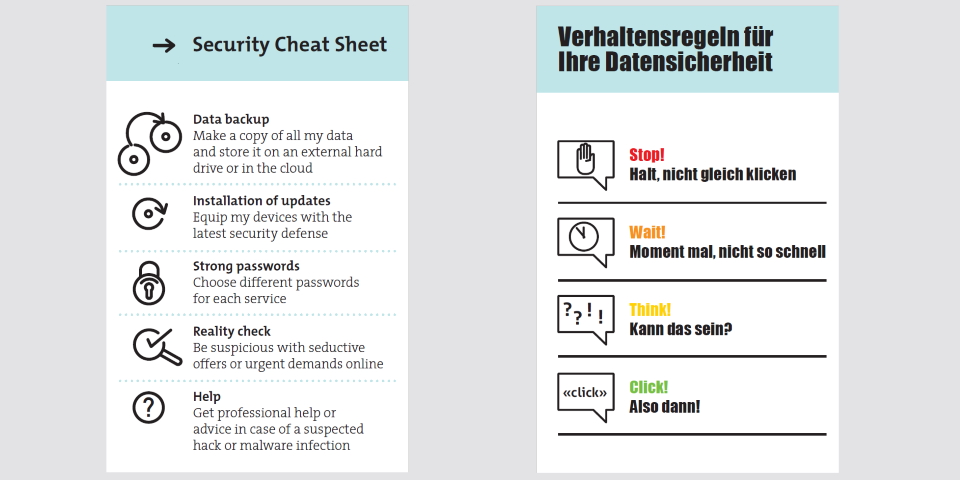 Most important rules of conduct for you
Never send sensitive data such as passwords, PINs, TANs, etc. via e-mail.
Check links to login pages very carefully.
Handling by IT Services
If IT Services sends you an e-mail with a link to a login, this will be accompanied by a note to check links carefully.
If IT Services receives a phishing e-mail from you, they will then initiate necessary measures to prevent further distribution of this e-mail, among other things.
Due to the sometimes high volume of forwarded e-mails, you will not receive a reply to reported phishing e-mails.