Free Wifi for guests of the University of Basel
The University of Basel offers free access for guests to the internet via Public Wireless LAN (WiFi) in its premises. On this page you will find step-by-step instructions on how to connect to the free wifi of the University of Basel as a guest.
Requirements
a) Make sure that you are in an area with WiFi coverage.
b) To connect to the Public Wireless Lan of the University of Basel you need access to a phone.
c) Your notebook / PDA must be WLAN (WiFi) enabled.
Procedure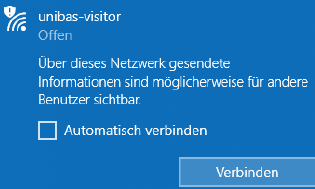 Connect to the WiFi "unibas-visitor".
Launch your internet browser. It should redirect to the landing page. Click on "Continue here".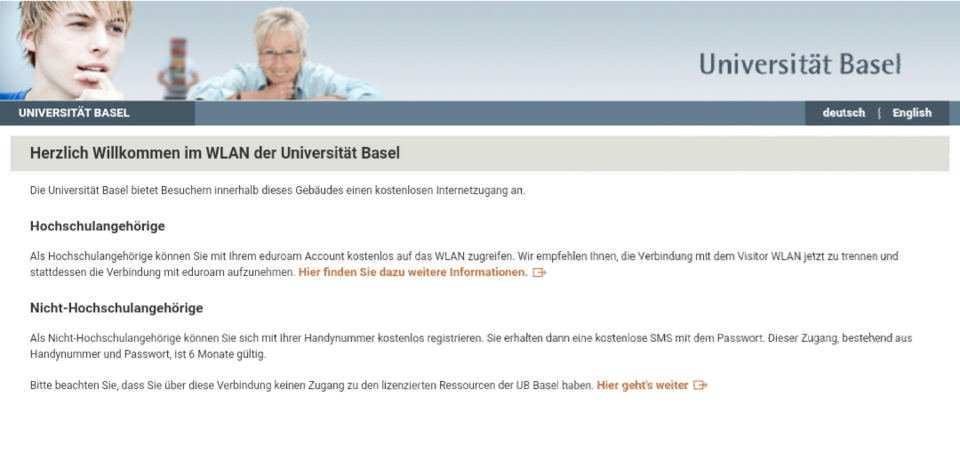 If your browser tries to access an encrypted page, you may receive an error message. Click here to bypass this.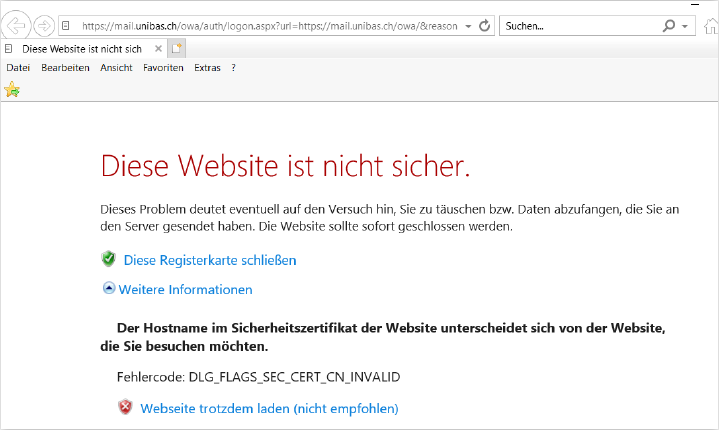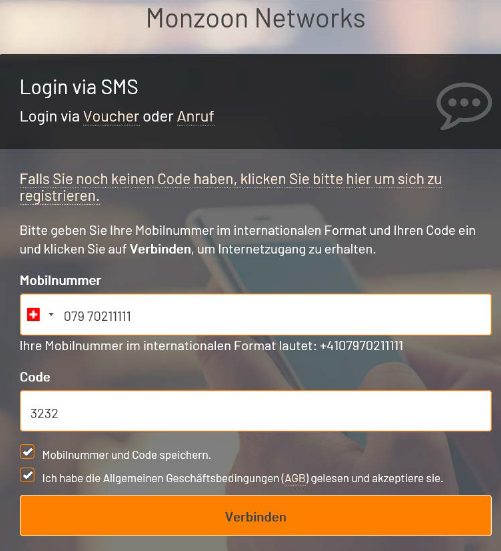 If you already have a code you can enter it now and click on "connect".
If you don't have a code yet, click on the link under "If you don't have a code yet, please click here to register".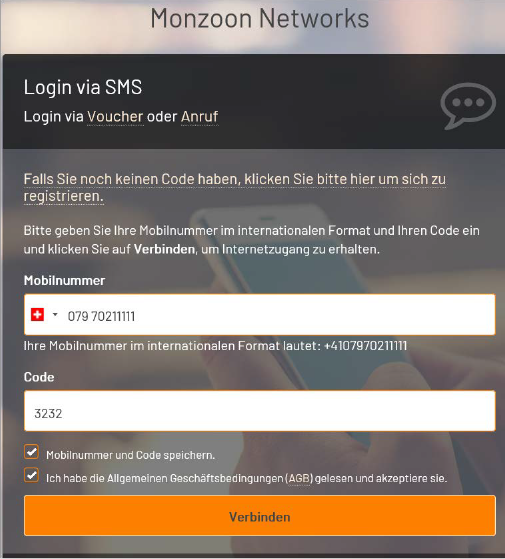 On the registration page, please enter the phone number of your mobile phone, confirm the terms and conditions and click on "Register".
You will receive your free access code by SMS. If you do not receive an SMS or do not have a mobile phone, call the following number from a private Swiss landline or international mobile phone: +41 (0) 43 500 3456. You will receive a "spoken code" read out to you over the phone (costs for a call to the Swiss landline network apply). This code can also be entered at "Code".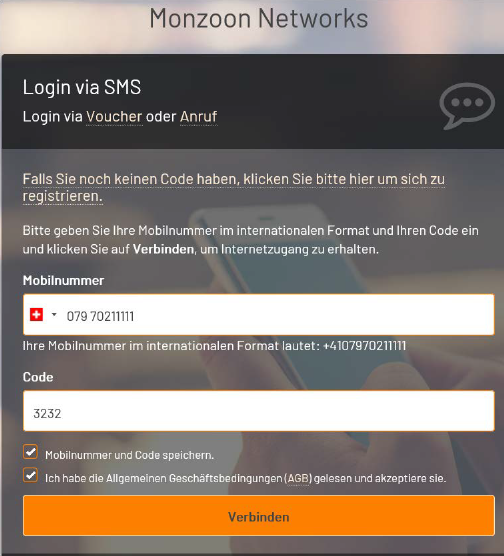 Enter the access code you received on the welcome page.
Click on "Connect". You are now online and can move freely on the Internet.
IT-Services
Spitalstrasse 41, 3rd Floor
CH-4056 Basel
Phone +41 61 207 14 11
E-mail support-its@unibas.ch
Opening hours
Monday - Friday: 8:00 a.m. - 5:30 p.m.
Send email