E-mail signature
The University of Basel uses a uniform signature for E-Mail accounts. On this page you will find instructions and information on how to create and edit a personal signature in Microsoft Outlook and Apple Mail.
Instruction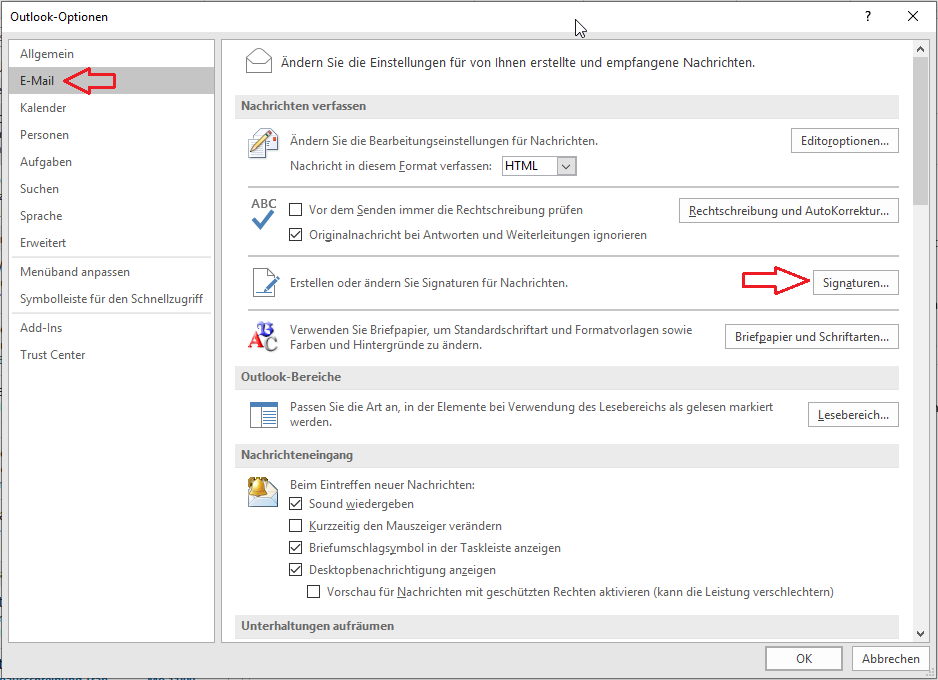 Click on the "E-mail" tab and then on "Signatures".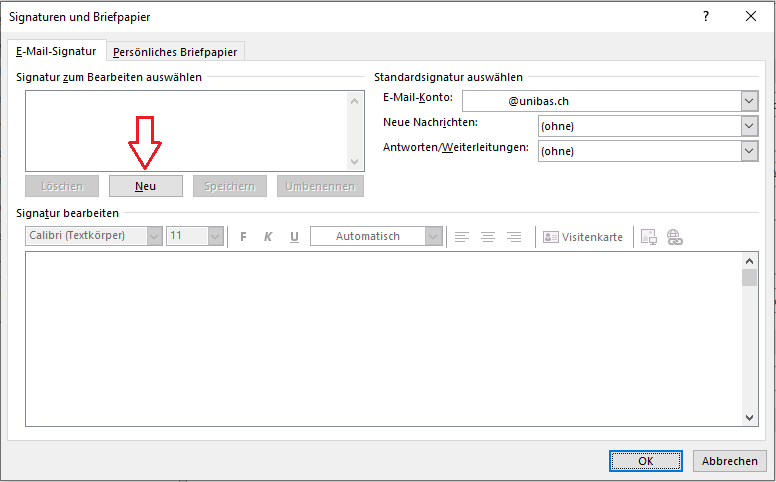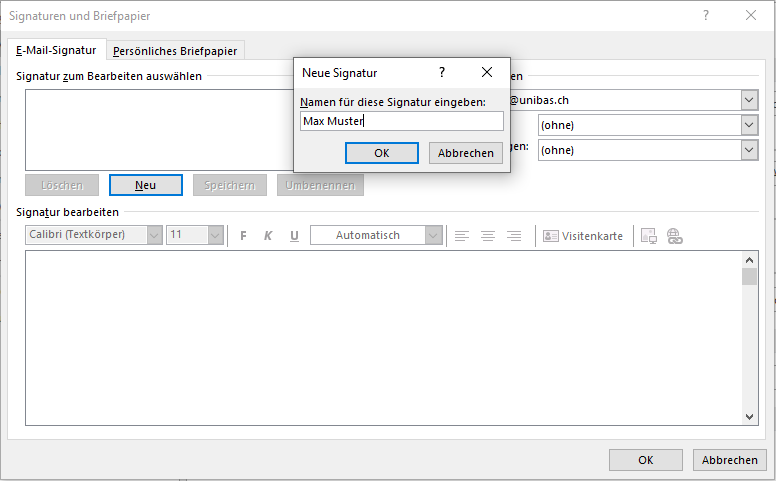 Enter your name and confirm by clicking on "OK".

Now enter your signature. Follow the formatting instructions below: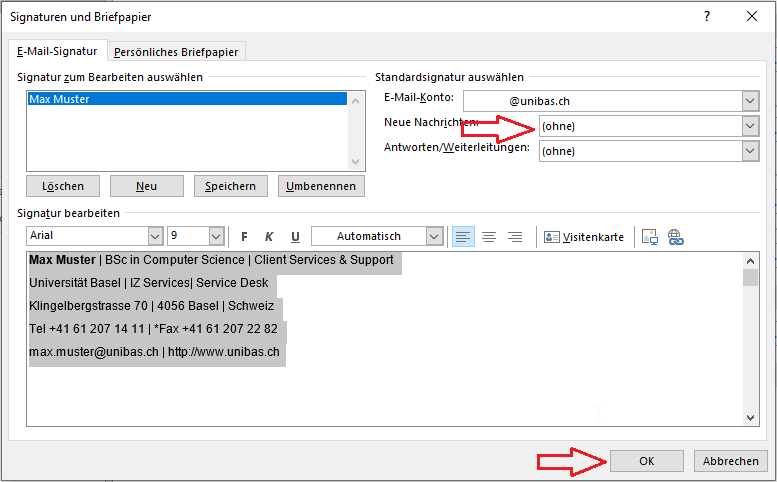 Under "New messages", select the signature you have just created and confirm by clicking "OK".
The signature should now be sent automatically on new emails from the account assigned to the signature.

By the way: The signature can also be used for other accounts to which the signature has not been assigned. To do this, click on "New e-mail".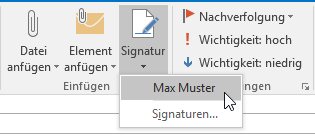 Then click on "Signature" and select the signature you want to use.
Open Microsoft Outlook Webmail.
https://mail.unibas.ch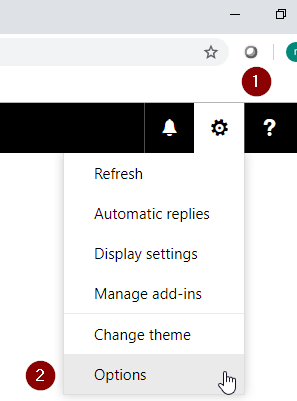 Click on the settings at the top right and select "Options" there.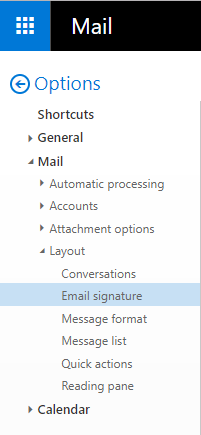 Then click on "E-mail signature".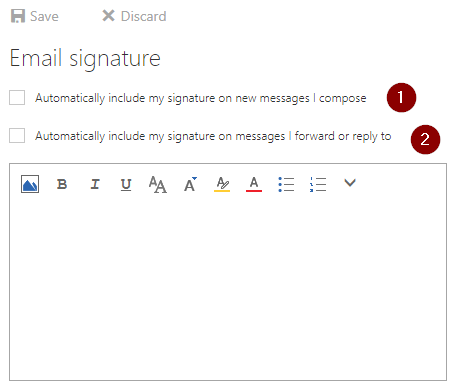 Now the signature can be adjusted.
Here you can also set whether the signature is added in each new message (1.) or also with forwarded / answered (2.) messages.
In Apple Mail, click on "Mail", then "Settings" and then "Signatures". Click on "+" to create a signature.
Then remove the checkmark from "Use default font for emails".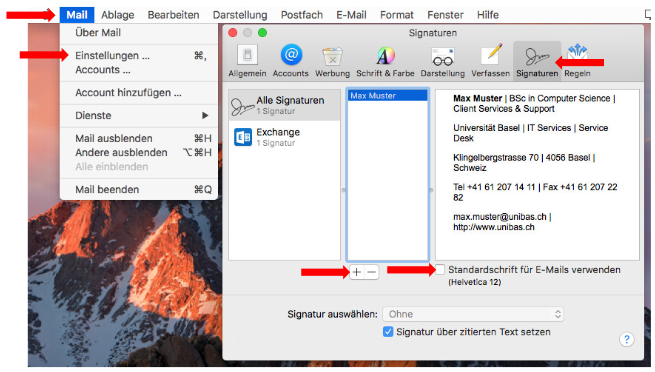 Once you have created the signature, click on it and drag and drop it onto the email account where you want to use the signature.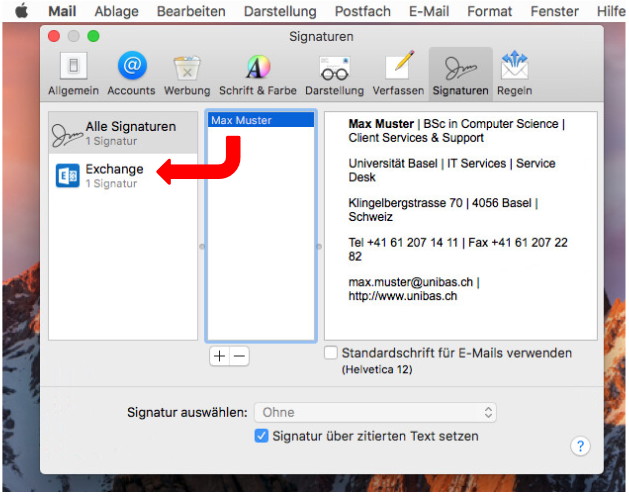 Now, if you compose a new e-mail, you can select the appropriate signature under "Signature", which will then be added to the e-mail.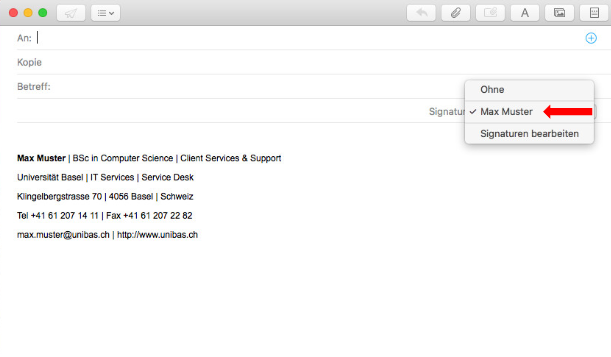 IT-Services
Spitalstrasse 41, 3rd Floor
CH-4056 Basel
Phone +41 61 207 14 11
E-mail: support-its@clutterunibas.ch
Access to 3rd Floor
The 3rd Floor is only accessible via Elevator. If this is not possible please give us a call from the Lobby and we will pick you up.
Walk-In Times
Please note that a visit to the IT-Service Desk is currently only possible between 08:30 and 12:00 rsp. 13:00 and 17:30. We thank you for your understanding.
Operating hours
Monday - Friday, 8 am – 5.30 pm
Send email