Calendar entries & Outlook
It is possible to transfer calendar entries (.ics, .ifb, .iCal, .iFBf) downloaded from the Internet to your own digital calendar. For example, you can download the timetable from services.unibas.ch as an ics file and then import it into Outlook - in this case, all booked events are automatically displayed in your calendar. But you can also import events that you find on university websites directly into your calendar. On this page you will find instructions on how to do this.
Instruction

Click the calendar icon in the open Microsoft Office.
Open the location of the digital calendar file.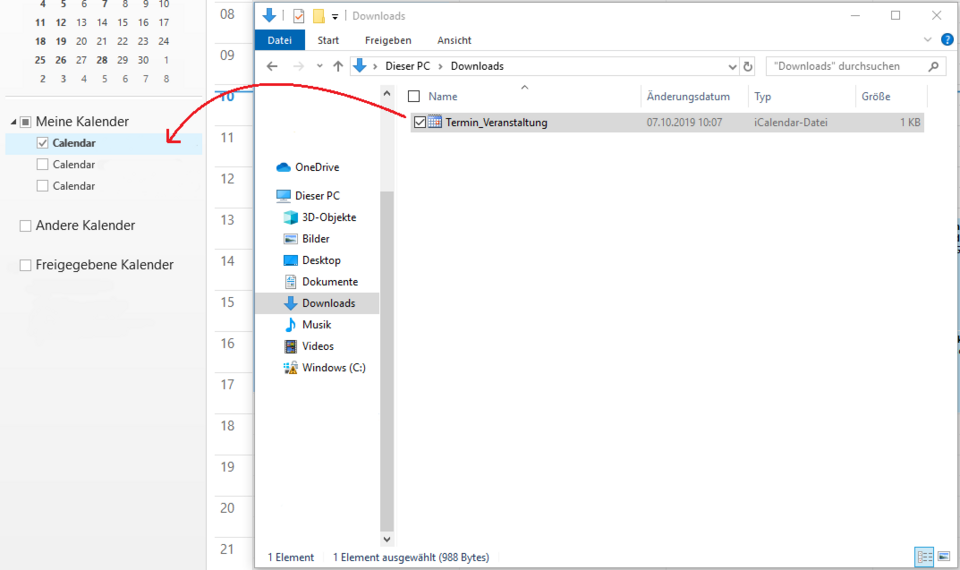 Drag and drop the digital calendar file into the desired calendar. The appointment is added automatically.
On the pages belonging to the University of Basel you will find numerous references to dates and events. If you have found one or more dates or a series of events that you would like to transfer to your digital calendar, you have two options:
(a) You can download the entire series of events as an .ics file.
b) You can download a single event as an .ics file.
The following instructions explain how to import these events as digital calendar files into the Microsoft Office calendar.
Download a single appointment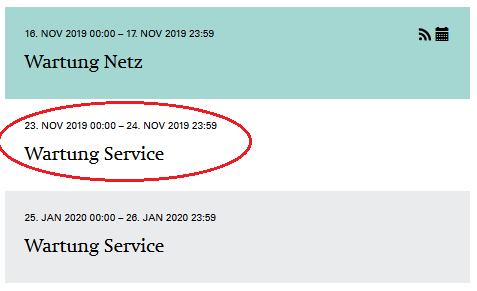 Click on the appointment you want to transfer to your calendar.

Click on "Apply event as >iCal" and save the file on your computer.
Download a series of dates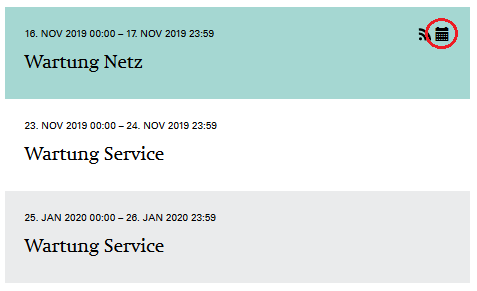 Click on the calendar icon on the top event of an event series to download it as a whole.
Import the calendar file into Office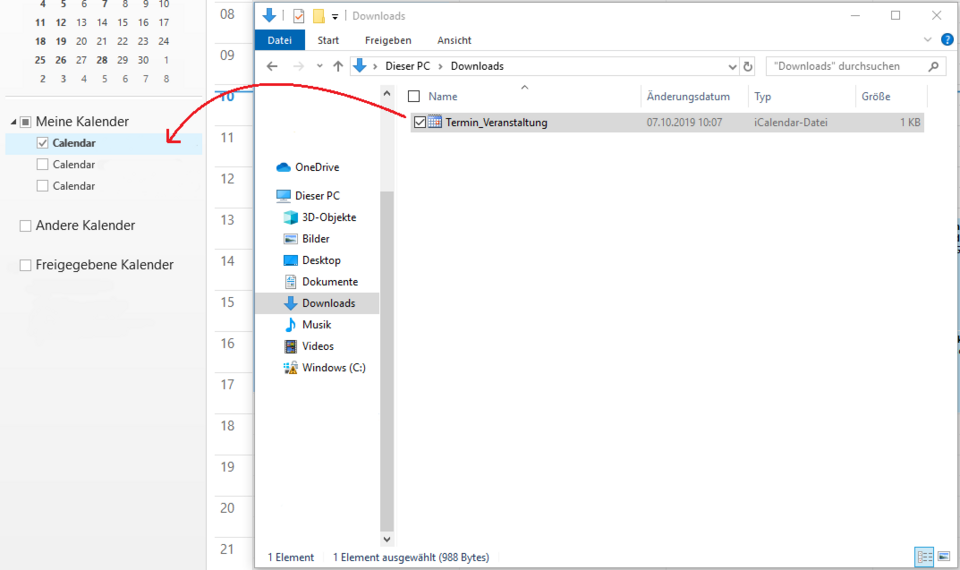 Drag and drop the digital calendar file into the desired calendar. The appointment is added automatically.
Open MOnA by clicking on the button below.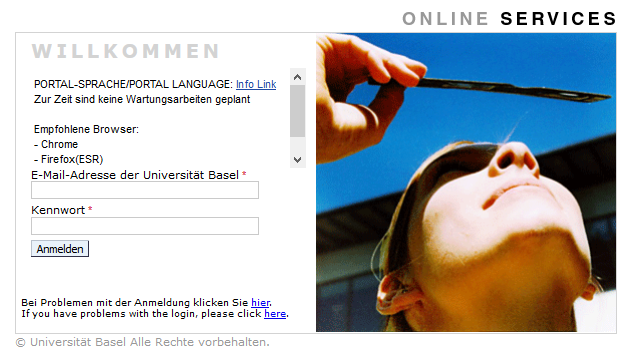 Enter your login data (e-mail address and password).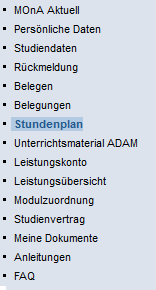 Click on the "Timetable" tab.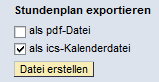 Select the option "as ics calendar file" and click on "Create file".

Click on the newly appeared field "Download timetable" .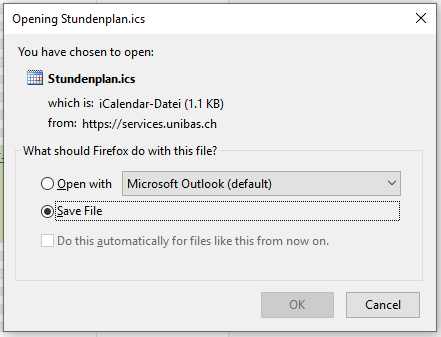 Save the file to your computer.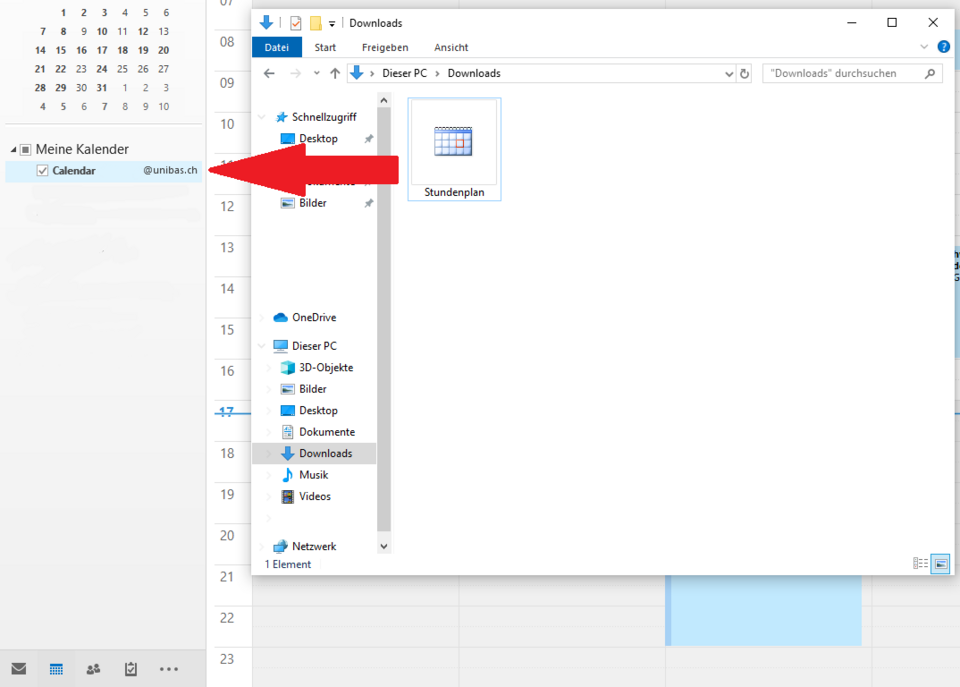 Open Outlook and drag and drop the downloaded file into your calendar.
IT-Services
Spitalstrasse 41, 3rd Floor
CH-4056 Basel
Phone +41 61 207 14 11
E-mail: support-its@clutterunibas.ch
Access to 3rd Floor
The 3rd Floor is only accessible via Elevator. If this is not possible please give us a call from the Lobby and we will pick you up.
Walk-In Times
Please note that a visit to the IT-Service Desk is currently only possible between 08:30 and 12:00 rsp. 13:00 and 17:30. We thank you for your understanding.
Operating hours
Monday - Friday, 8 am – 5.30 pm
Send email